The other day I stopped to visit the

Roland Sands Design (RSD)

Showroom in Los Alamitos and check out the new RSD Clothing line. I quickly gravitated to the shades and threw a set on my face. Aside from being a cool pair of shades, they fit PERFECTLY even with a helmet! After loosing a pair of shades right off my head while riding (jerked my head to change lanes) I felt these glasses were a smart buy, too bad I forgot to pay ! (thanks Roland :p)
Grounded in the eighties (radical & awesome: you remember!), Murena is a must-have for today's scene (like it or not you are prob. in a scene). Old school lines (the good stuff from the 50's & 60's) define your go-to shades of the moment.
Check out the complete sunglass line

that Roland lent his style on the custom pad prints, etched acetates and hot rod inspired paint techniques that have come together to form a limited collection that looks good going fast.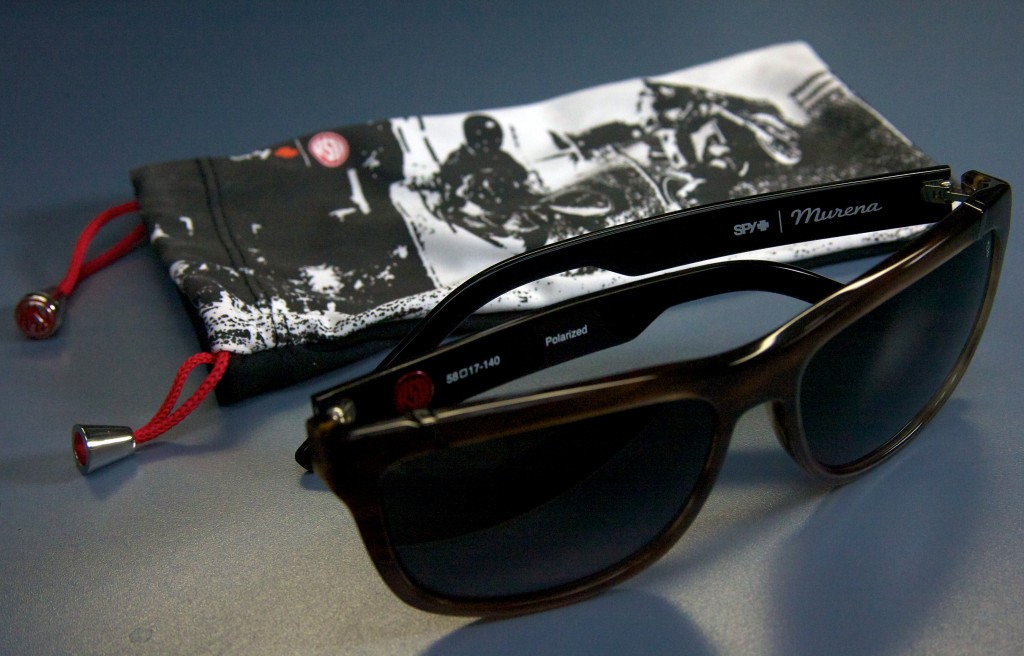 Handcrafted from luxurious acetate (plastico)
Crystal clear 6-Base CR39 lenses
Durable metal hinges (ugh)
Wire-core temples
Custom metal details
100% UV protection (blue blockers)
Frame measures: 58-17-140
Spy Optic – Murena – Wood Grain/Grey Green – Polarized Sunglasses